Books
---
La Rouge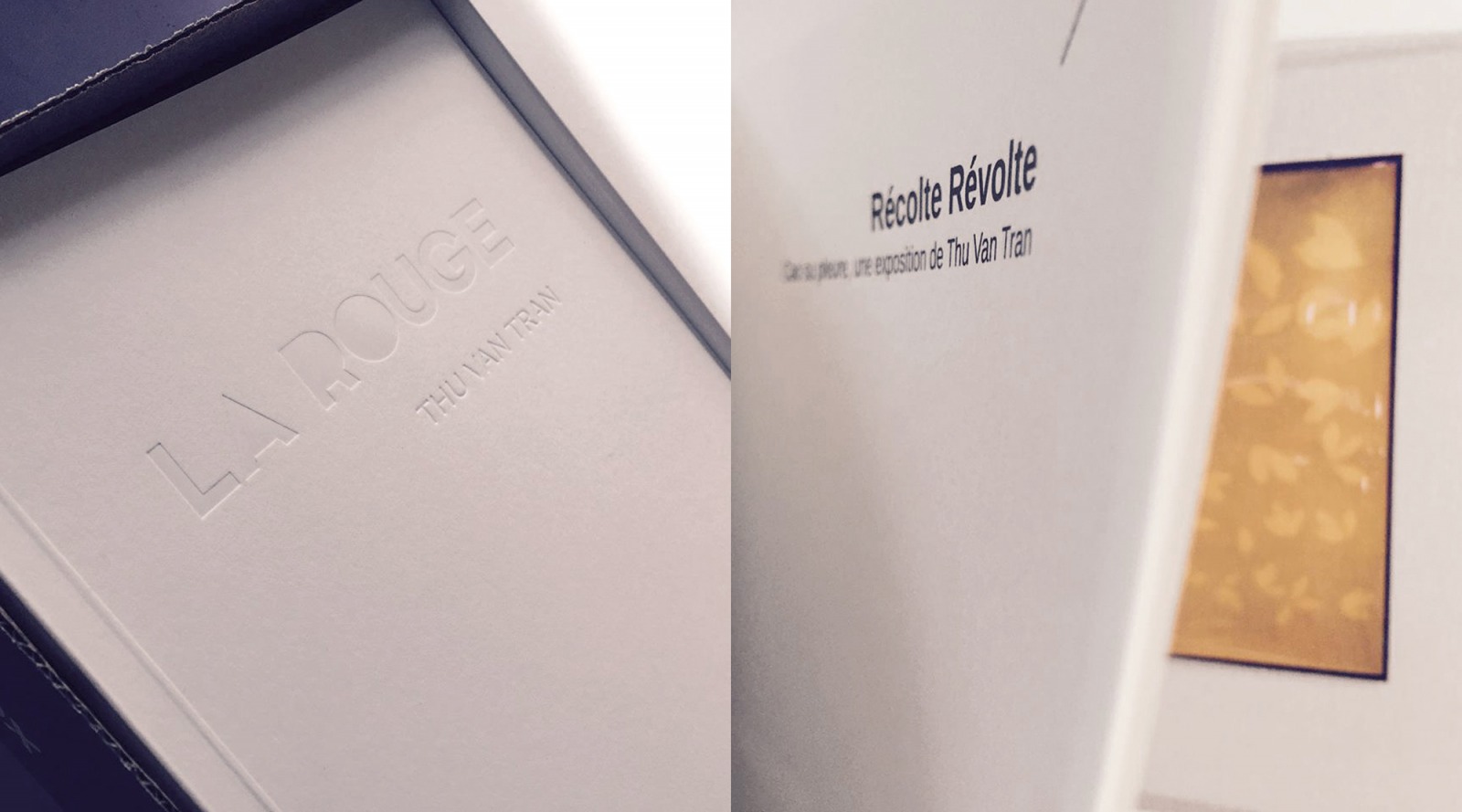 Foreword
La Rouge has been published at the occasion of Thu Van Tran's solo exhibition at Rennes 2 University, curated by the Master in Curatorial Practice, led by Elvan Zabunyan.
Texts by Elvan Zabunyan, Eva Barois-De Caevel, Amanda De La Garza and Mae Rennes. 112 pages.
Publisher: Lendroit Editions
Year: 2015
ISBN : 978-2-917427-86-6
---
Au plus profond du noir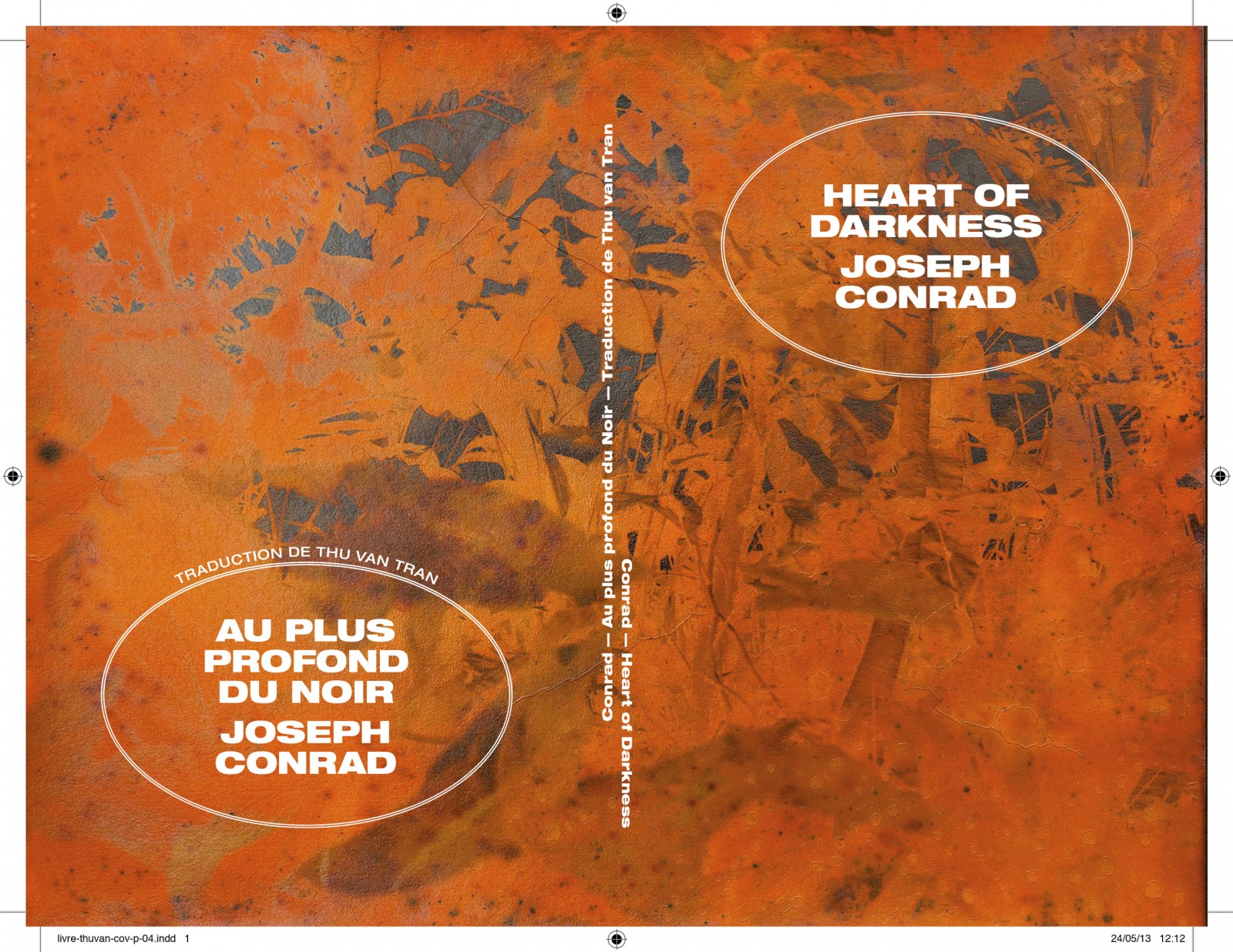 Foreword
A subjective translation by the artist.
Trees, trees, millions of trees, massive, immense, running up high; and at their foot, hugging the bank against the stream, crept the little begrimed steamboat, like a sluggish beetle crawling on the floor of a lofty portico. It made you feel very small, very lost, and yet it was not altogether depressing, that feeling. After all, if you were small, the grimy beetle crawled on – which was just what you wanted it to do.
Joseph Conrad, Heart of Darkness.
Des arbres, des arbres, des millions d'arbres, massifs, immenses, courant droit vers les hauteurs ; et à leurs pieds, étreignant la rive à contre-courant, le petit vapeur noirci rampe, comme un scarabée lent pourrait ramper sur le bord d'un portique surélevé. Il vous fait vous sentir très petit, très perdu, et encore, cela pas encore tout ensemble dans une unique et solide dépression, ce sentiment. Après tout, si vous êtes petit, le scarabée encrassé grimpe dessus – et c'est juste ce que vous vouliez qu'il fasse.
Thu Van Tran, Au plus pofond du noir.
Publisher: First Edition by Meessen De Clercq
Year: 2013
ISBN : 978-2-930528-12-0
---
Our lights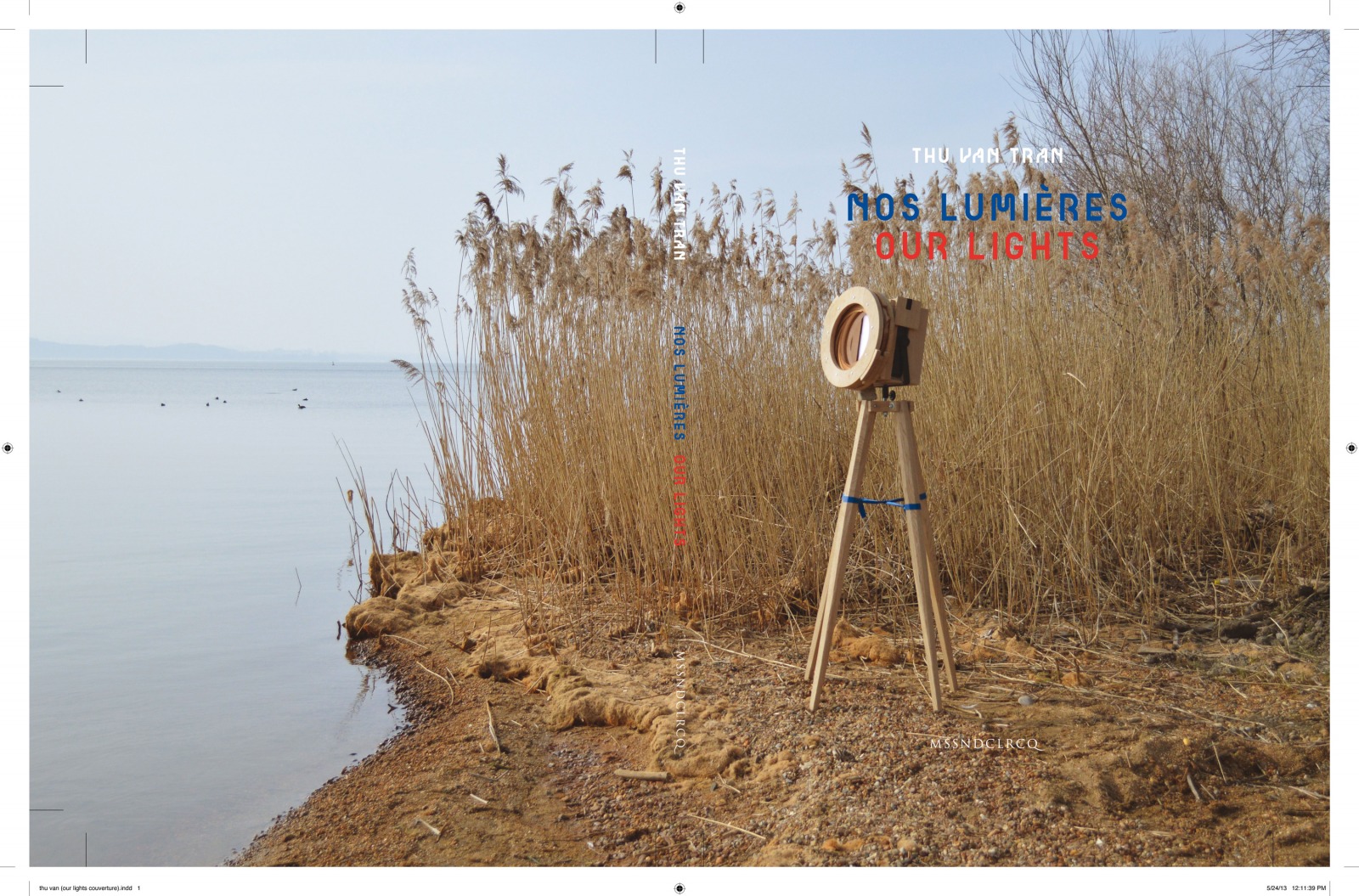 Foreword
Monography, 2001-2013 - 25,5 x 20 cm, 208 pages, Fr-Eng
This book has been published at the occasion of the project by Thu Van Tran for Art Basel 2013 and her solo exhibition at Villa du Parc in Annemasse. It has been printed in an edition of 500 copies.
Publisher: Meessen De Clercq
Year: 2013
ISBN : 978-2-930528-10-6
---